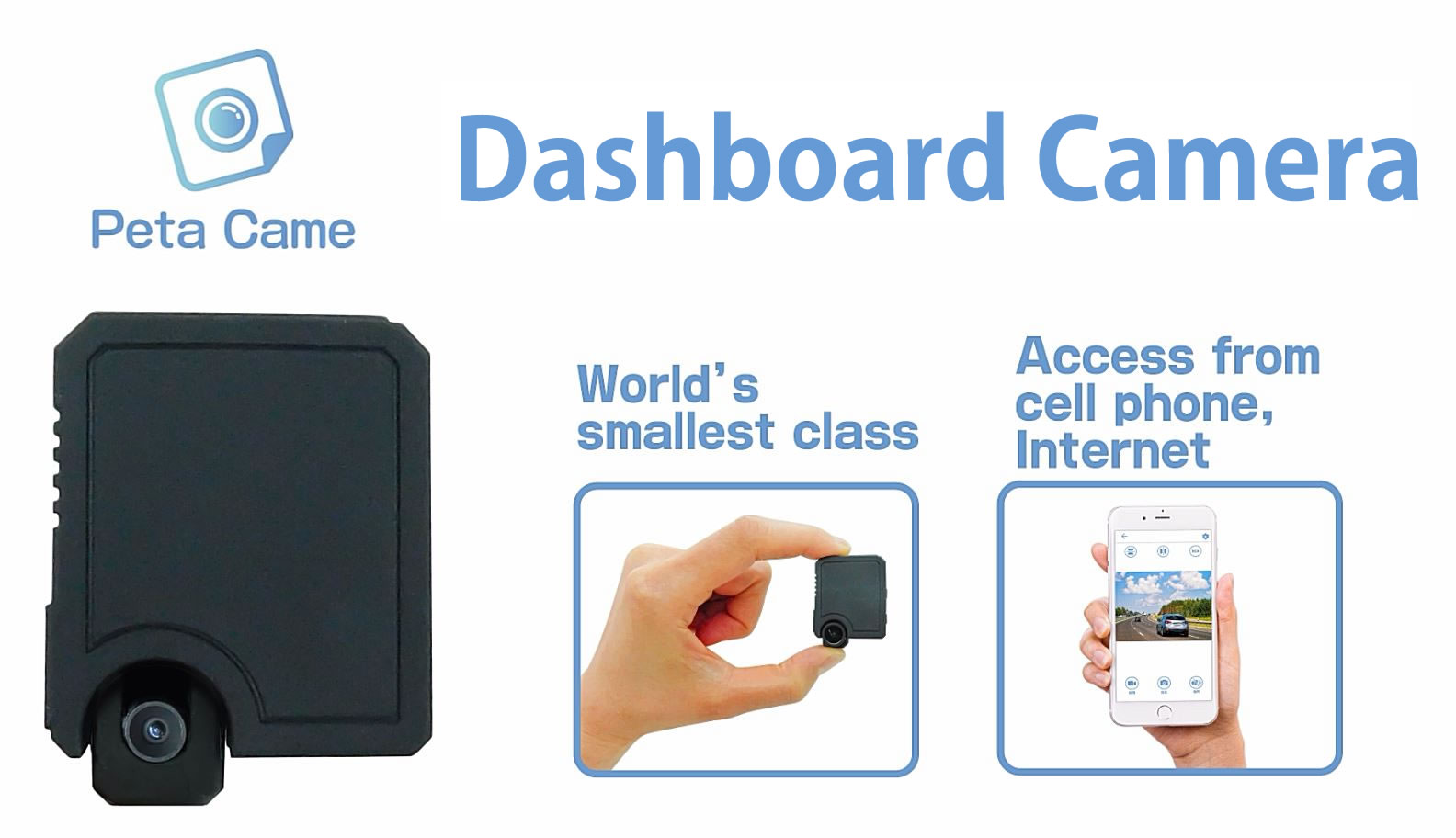 Product Overview
World's smallest class! Ultra-compact dashboard camera with a clear view.
Since it is ultra-compact and lightweight, there is no need for a stand, just stick it on! Easy to install with double-sided tape!
Simplify all aspects of visibility, main unit, installation, and operation! simply! Operate with your cellphone!
Product Details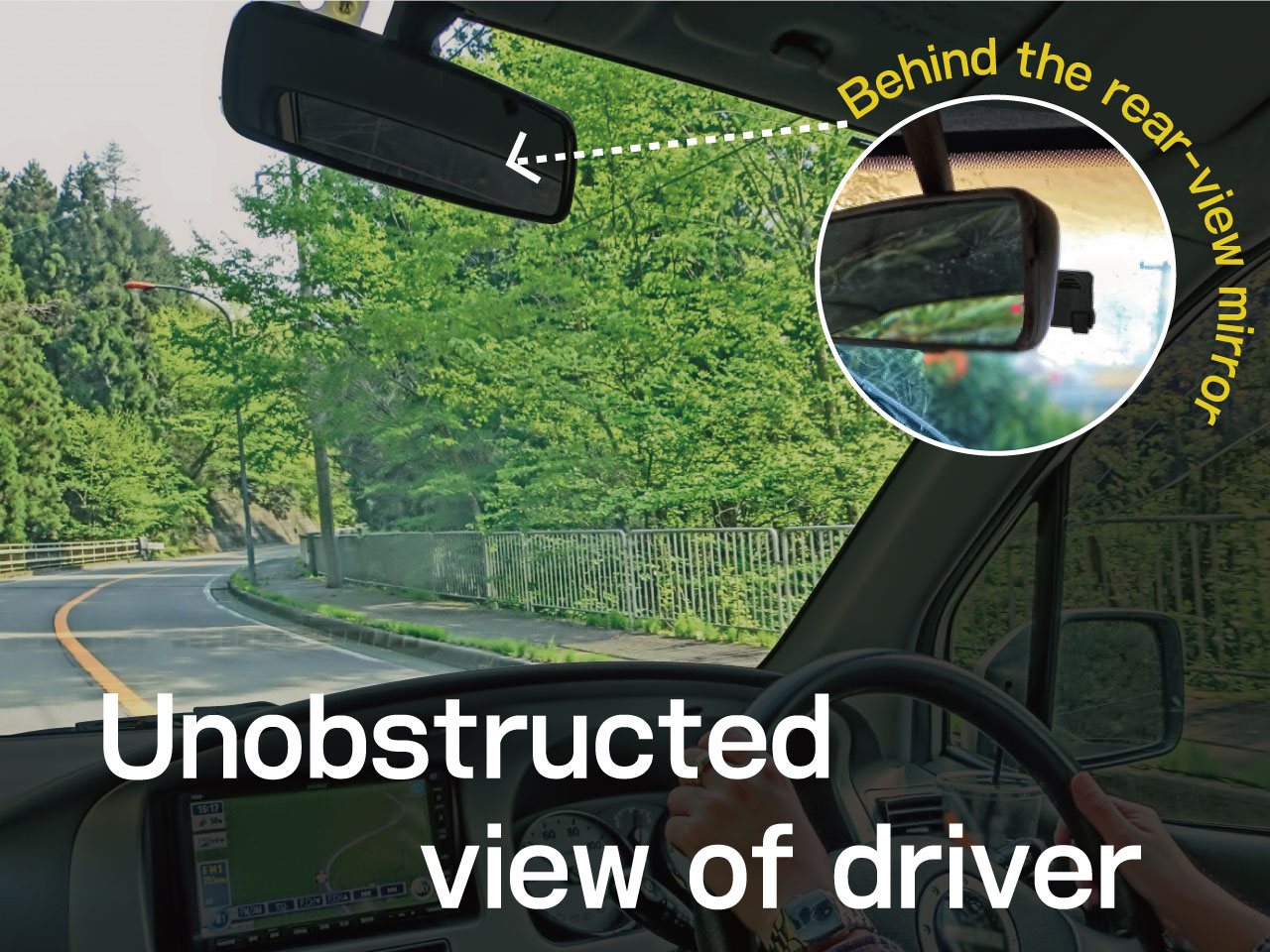 Is the dashboard camera blocking your view?
I have a dashboard camera, but my view is in the way!
I can't drive because I'm worried!
I really want to put it in the middle… but I'm worried about visibility, so I put it on the left side.
Isn't there a lot of people who say?
A dashboard camera that is indispensable as evidence in the event of an accident or tailgating. It is illegal unless it is attached to "within 20% of the top of the windshield" or "behind the rearview mirror".
I'm worried about where to install it so that it doesn't interfere with my field of vision…
World's smallest class Dashboard Camera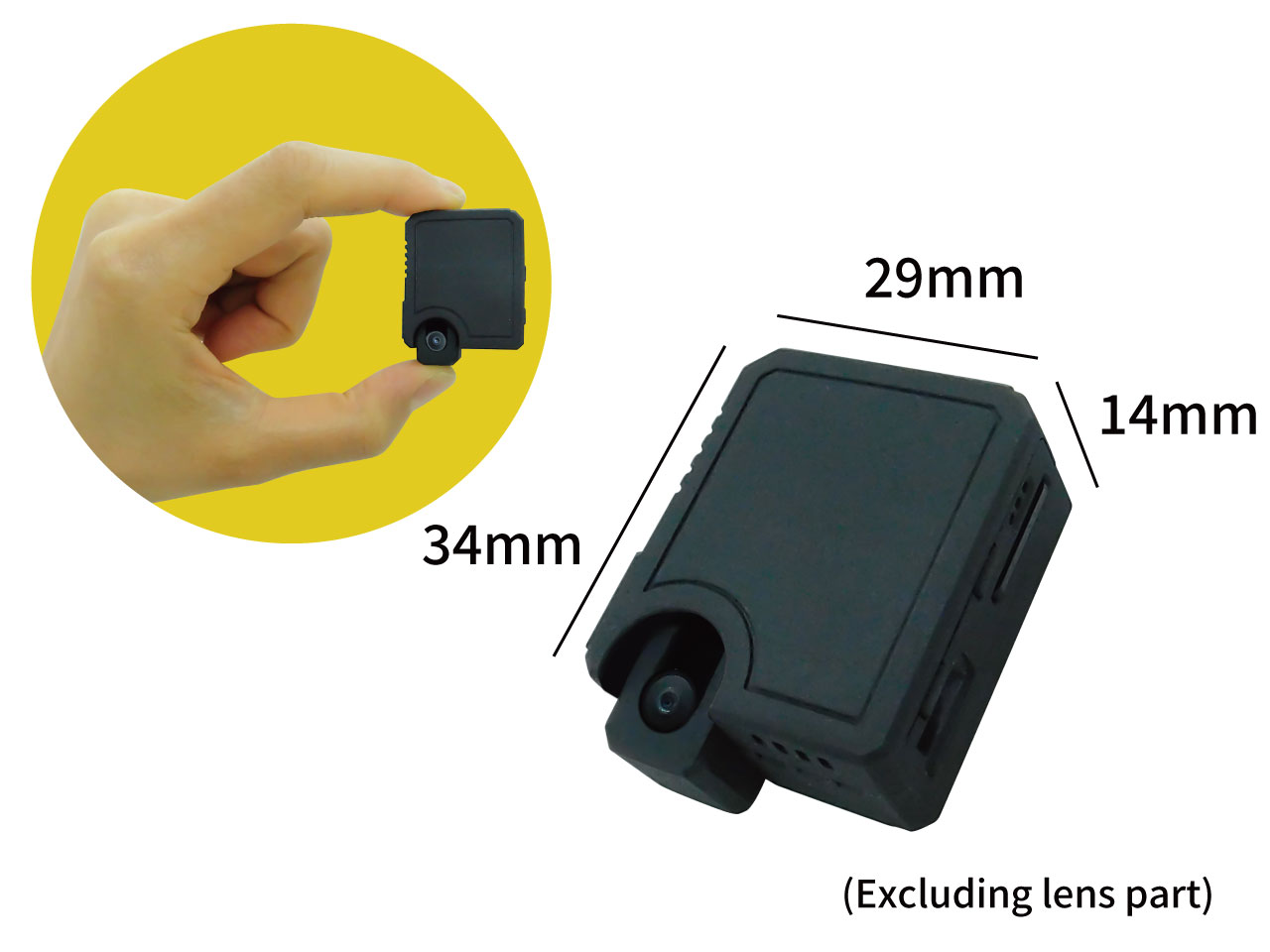 The "Peta Came Dashboard Camera" is a dashboard camera measuring 29 mm (width) x 34 mm (height) x 14 mm (depth) (excluding protrusions). not.
No stand required! It can be installed just by sticking it on the windshield!
You can use it without a stand by sticking the dashboard camera body to the windshield with double-sided tape and connecting the power supply.
Because it is ultra-compact and lightweight, it can be installed in narrow gaps, and it can be attached not only to the front but also to the rear or inside the car where you want to see it.
Check the video on your cellphone.
The recorded data of the dashboard camera can be viewed on a cellphone at any time.
When you want to see the image, you can also use the dedicated app to check the camera image on your cellphone.
Since the voice is also recorded, it can be left as important evidence.
Data is stored on a micro SD card.
Since the image is recorded with high compression, it is possible to save the record for about 5 days. Among the majority of conventional dashboard cameras with a recording capacity of about 4 to 6 hours, the recording capacity has improved dramatically.
It is a cycle recording type that automatically overwrites old data, so there is no need to replace the micro SD card or delete data.
Specifications
Shooting mode
Always (automatic recording when power is on)
Cycle Recording
Yes
Shooting angle
About 90 degrees (diagonal)
Video resolution
VGA
Minimum shooting illumination
1Lux
Audio Recording
Yes
Memory card
microSD card (up to 64GB)
Maximum recording time
About 5 days
Wi-Fi
IEEE802.11g
Connection mode
Direct / Router
Video monitor function
Smartphone (iPhone/Android)
Video playback function
Smartphone (iPhone/Android)
Time settings
Auto (NTP via cellphone)
LEDs
Blinking green: Power on
Blinking blue: Recording
Blinking red: Connecting to Wi-Fi
Waterproof
none
Built-in Battery
Lithium polymer battery (40mAh/3.7V)
Power supply
DC5V (car cigar power supply or battery direct power supply)
Installation method
Double-sided tape
Material
ABS
Size
Approx. 29 (width) x 34 (height) x 14 (depth) mm
(excluding protrusions) Approx. 12g
* As part of our SDGs efforts, this product does not include an instruction manual or warranty card in order to reduce the amount of paper resources used. Please read the QR code on the package with a cellphone etc. and check the electronic instruction manual / warranty card.
*Do not use outside of Japan.
Support
Q&A
Questions from users
This product is not waterproof. Please note that it cannot be installed outside the vehicle.
It can be used as a dashboard camera by attaching it to the rear glass.
Since it connects to a car cigarette lighter socket, recording can be started/stopped in conjunction with engine on/off.
*It is possible to directly connect to the battery without using a car cigarette lighter socket.
Recording is possible for up to 5 days.
Use a microSDHC card with a maximum capacity of 64GB Class 10 or higher.
yes. When the card is full, the oldest data will be overwritten.
By using a battery direct connection cable, it works even after the engine is stopped. When the motion detection function detects movement in the camera image, you will receive an alert notification to your cellphone.